Therefore by Him let us continually offer

the sacrifice of praise to God, that is,

the fruit of

our lips, giving thanks to His name.



Hebrews 13:15 (NKJV)




Fruit is sweet, delicious, refreshing, energizing, healthy, pleasing...and much more! Our praise is likened to fruit, the fruit of our lips, bearing witness to what is in our hearts. Let's continually offer refreshing and sweet praise to God and continually give praise to His name.
Powered by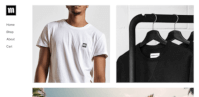 Create your own unique website with customizable templates.
Photo used under Creative Commons from qnrshop